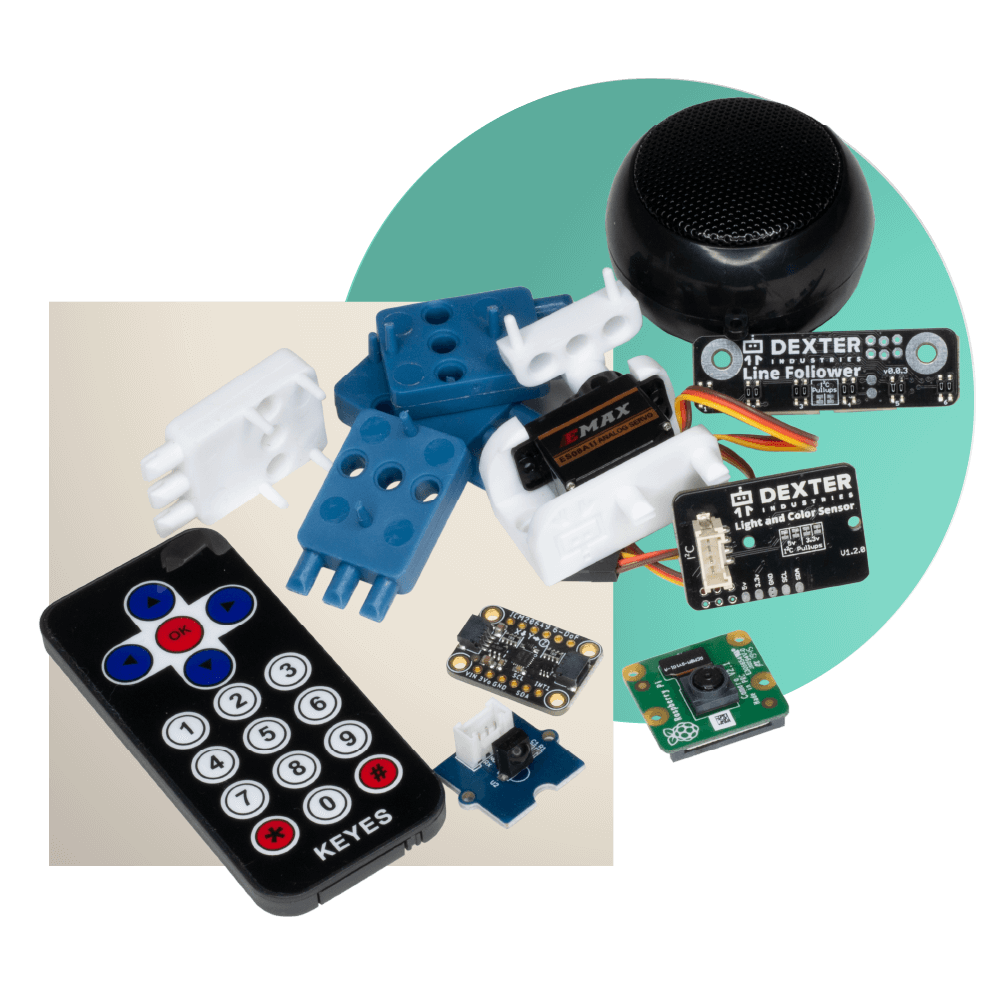 University Engineering Project Pack
The University Engineering Project Pack includes everything you need to go further with the GoPiGo Raspberry Pi robot. This pack includes the optimal mix of sensors and actuators needed to build complex and capable robots with advanced students.
Includes Camera/Distance Mount, IR Remote/Receiver, Light & Color Sensor, Line Follower, Sensor Mount – Set of 3, Servo Package, Raspberry Pi Camera, Speaker, and Adafruit ICM/IMU Sensor.
Note: the Adafruit ICM/IMU is not supported by Bloxter. To use this item you must program in Python.